---


---
Instagram Stories AND facebook canvas
---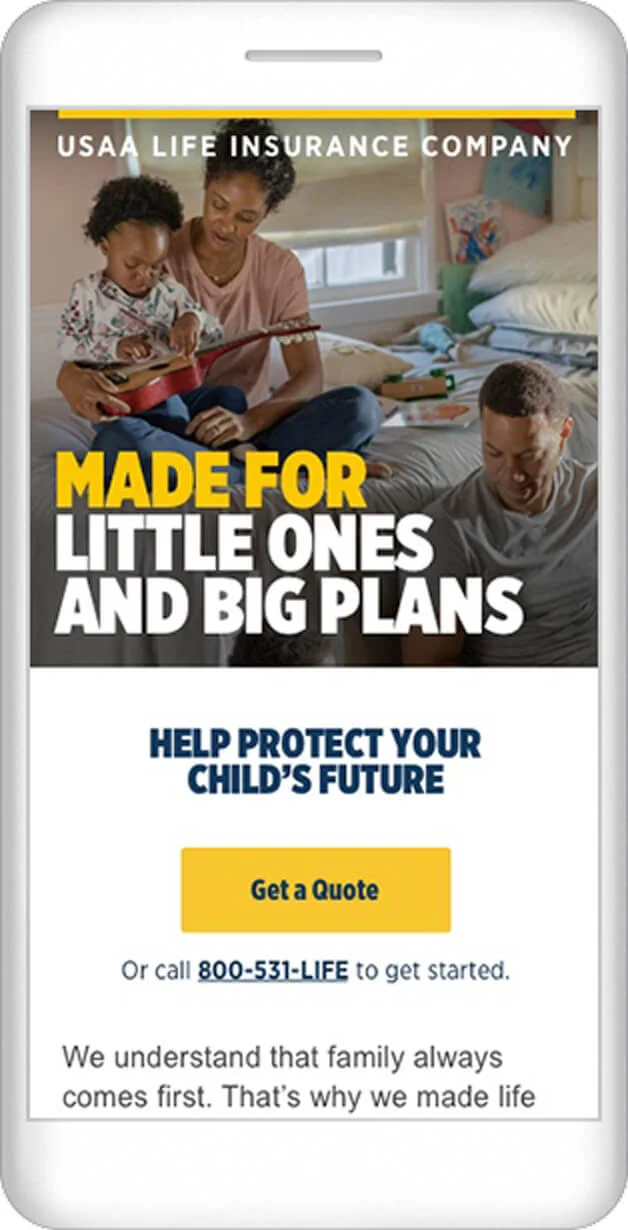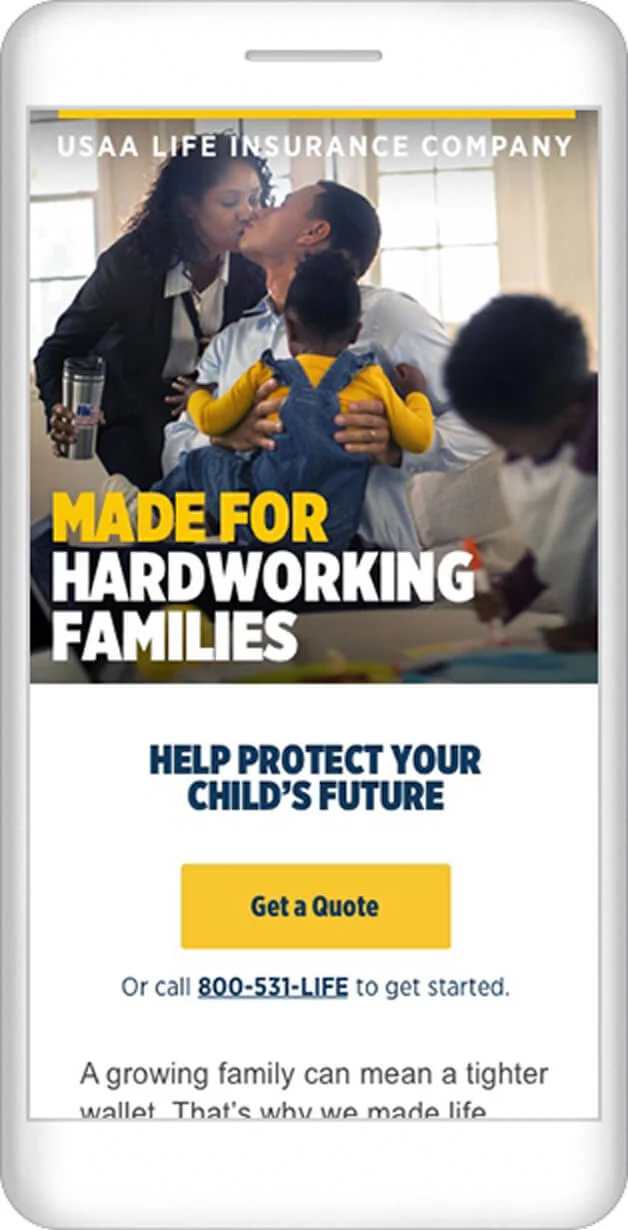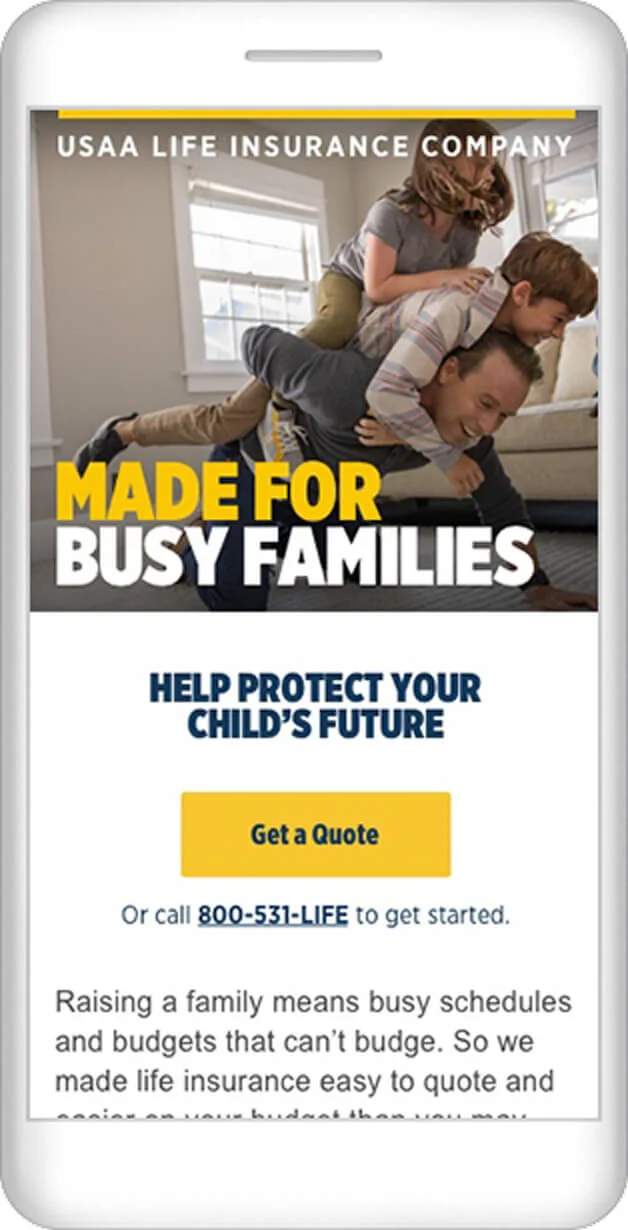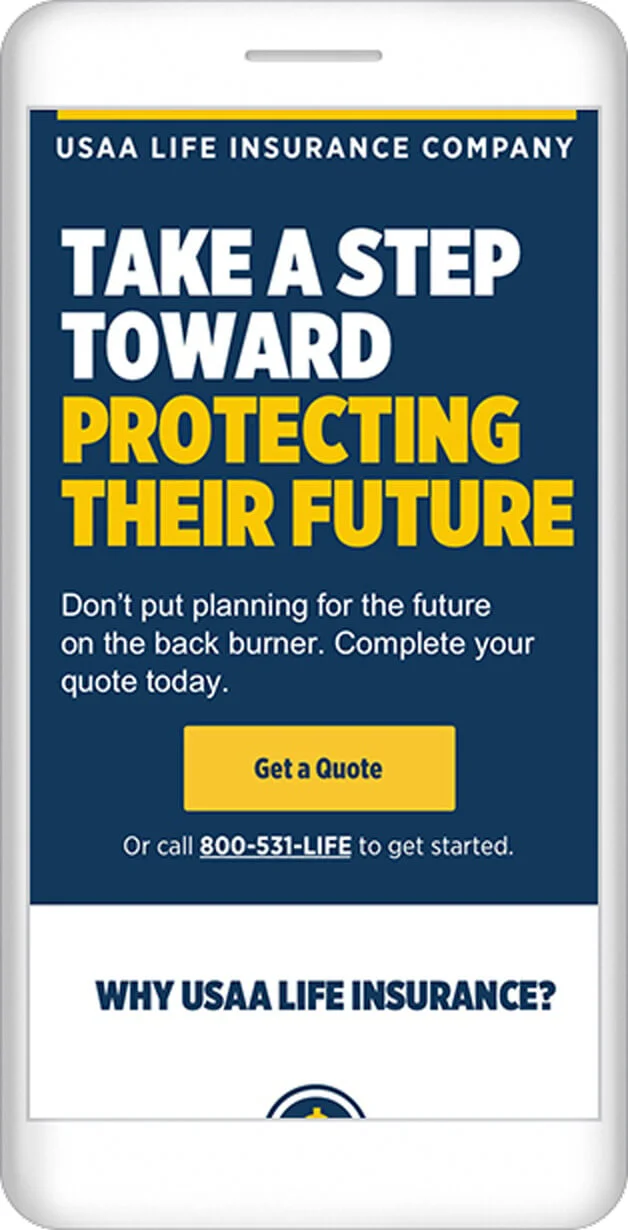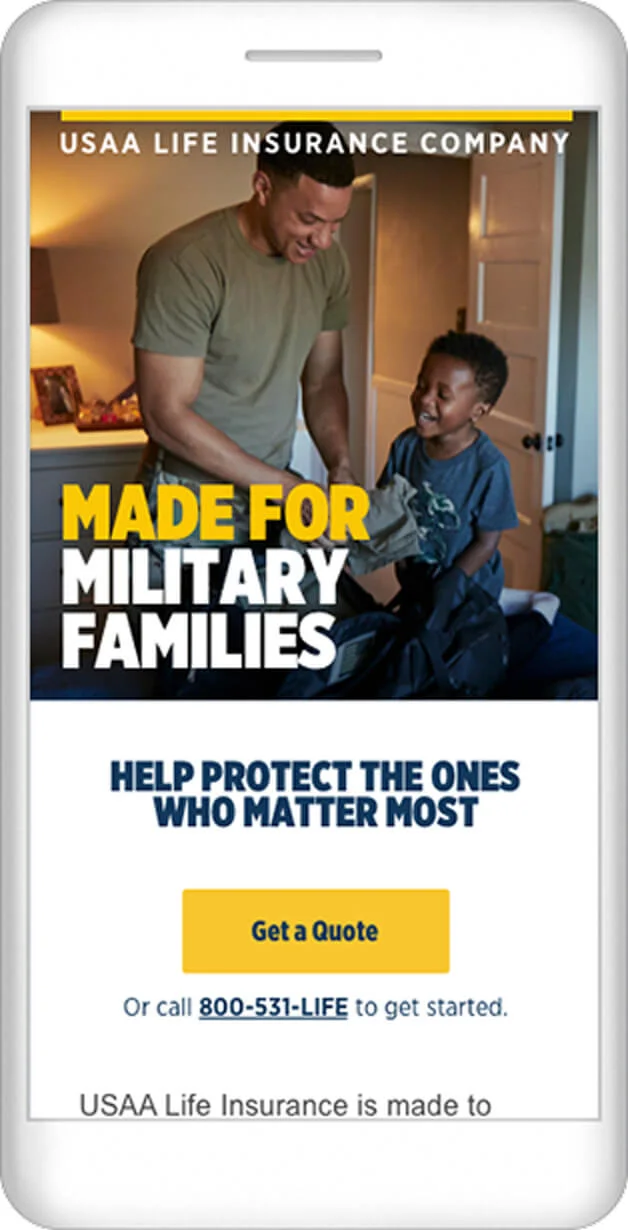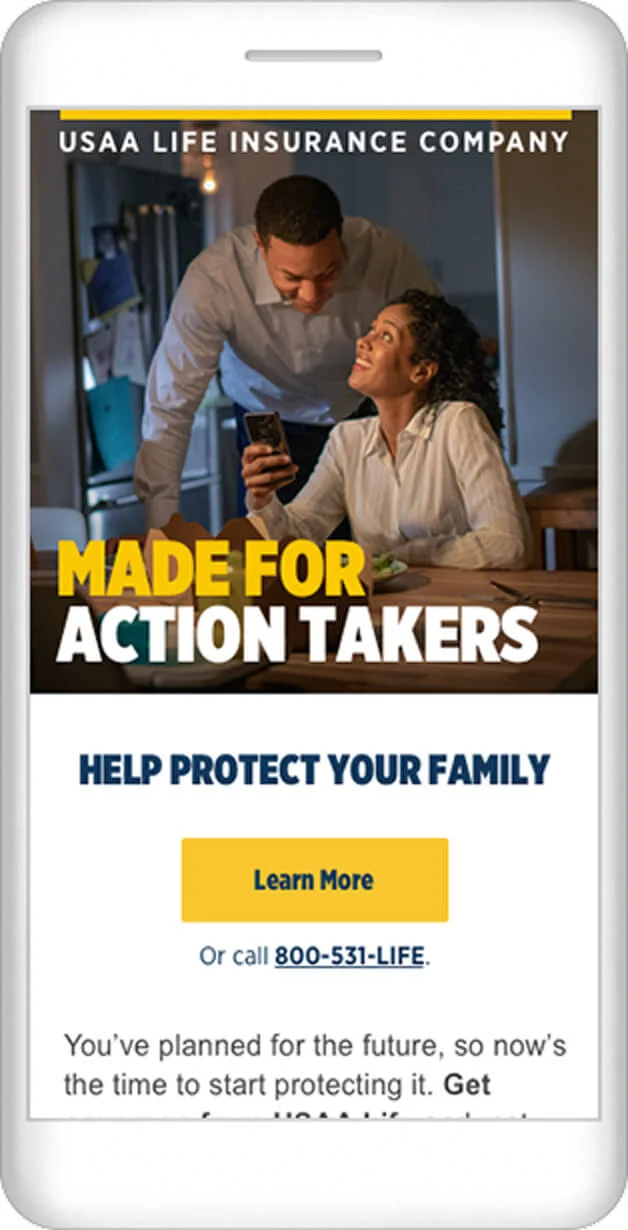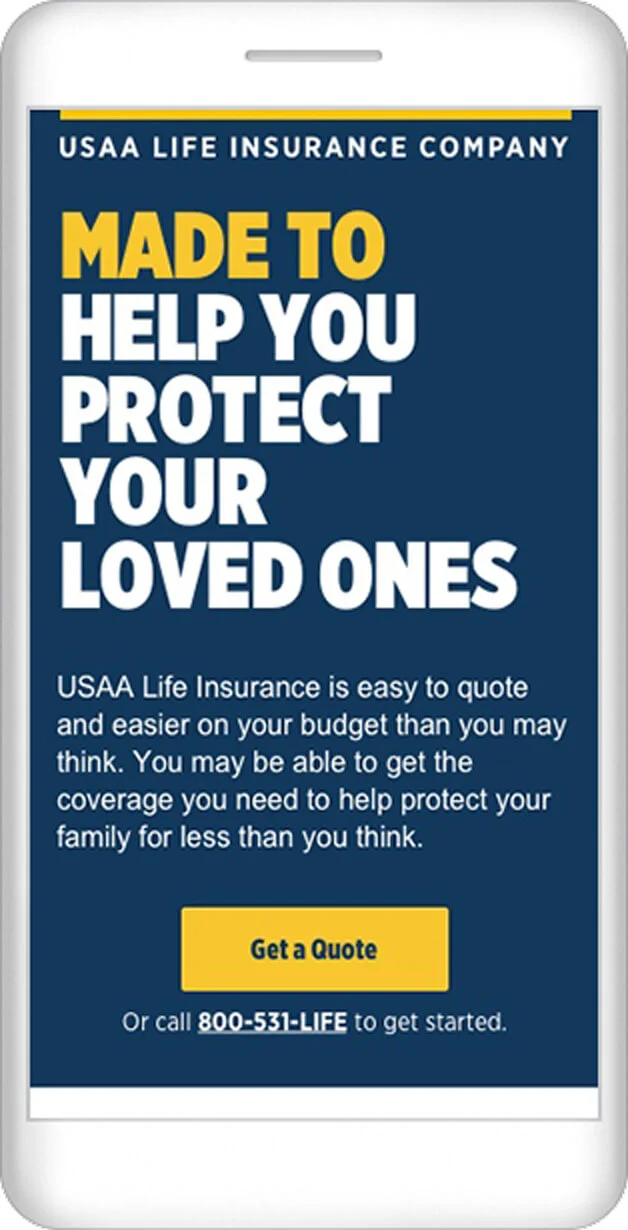 ---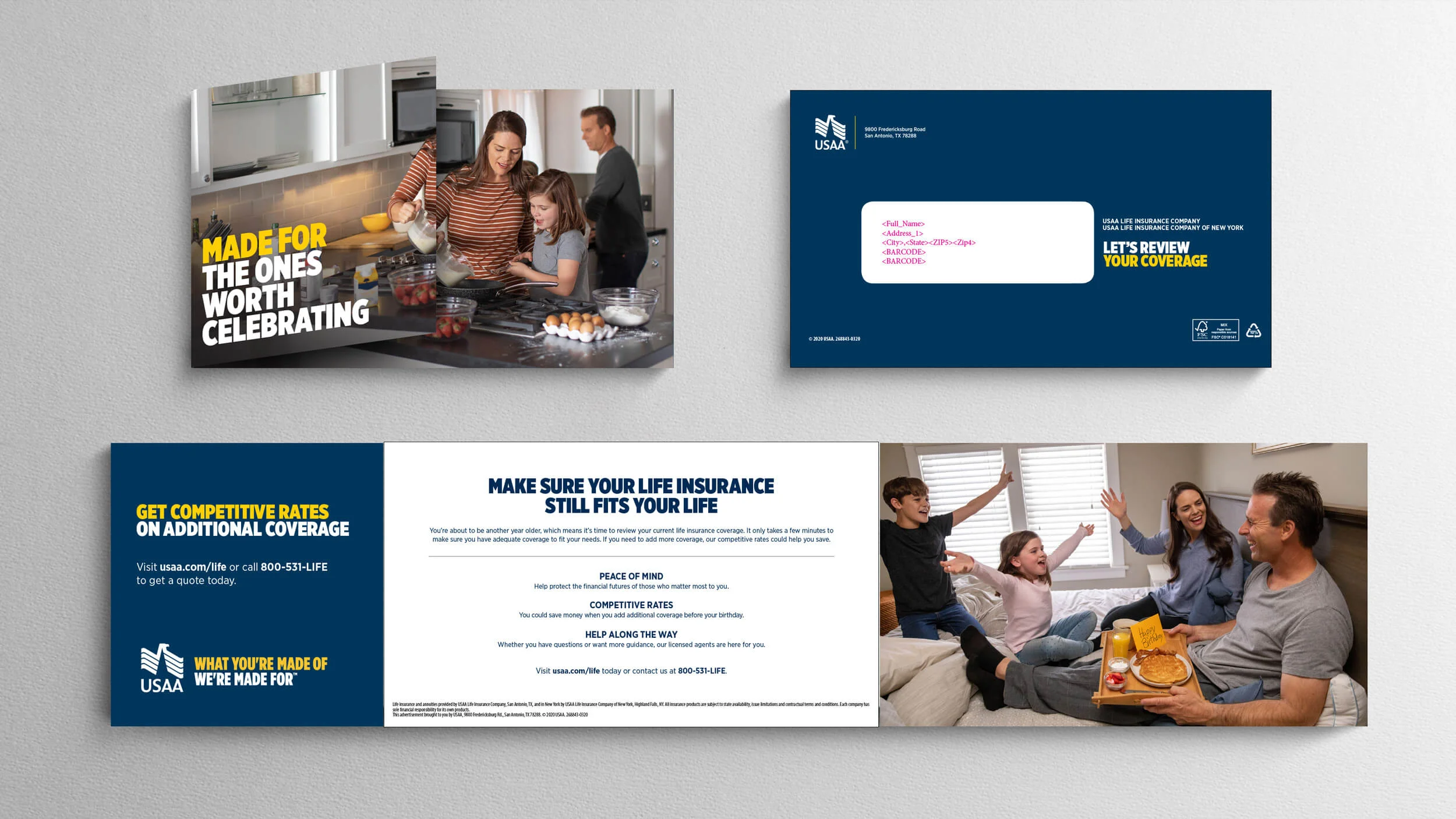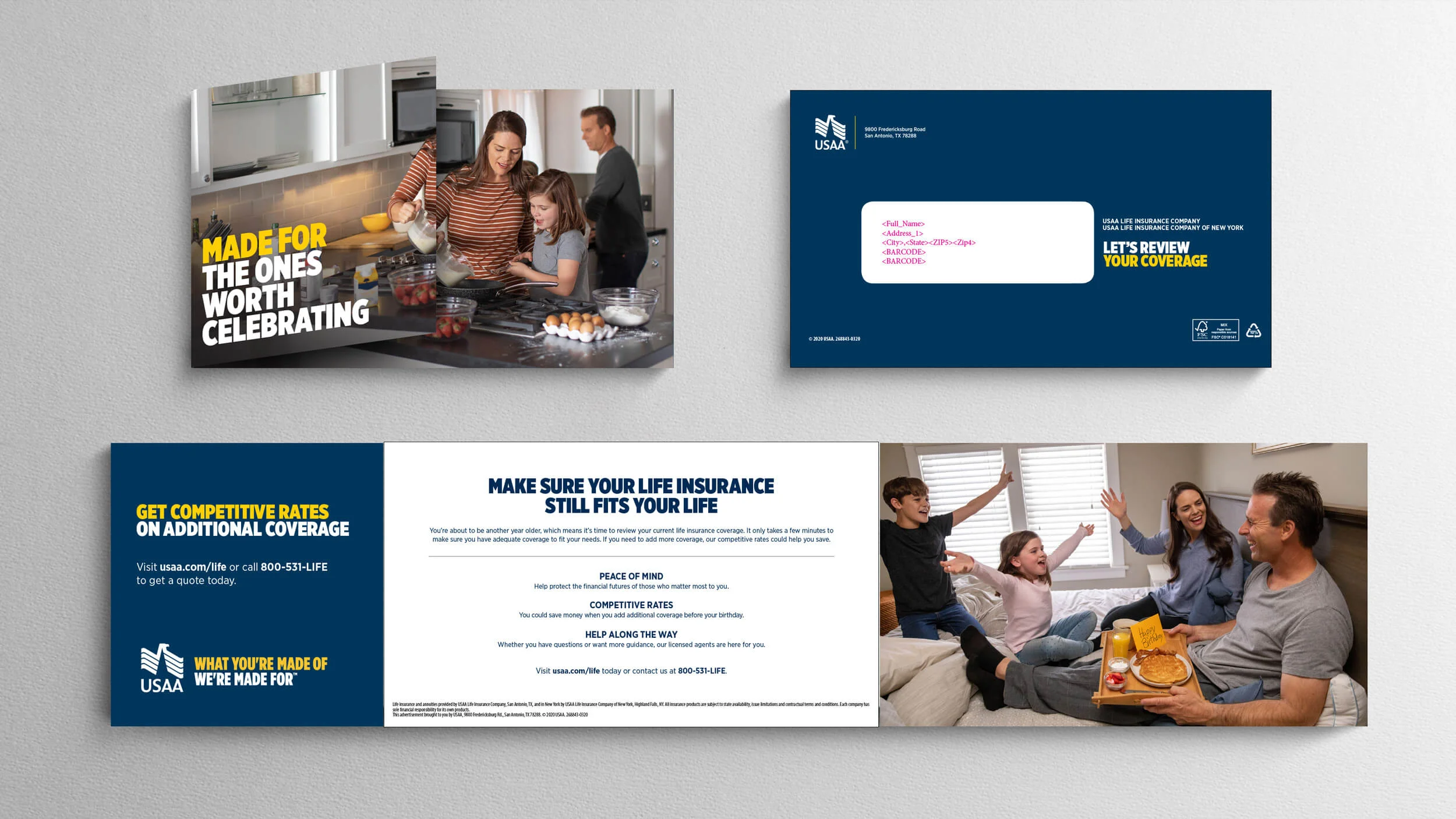 USAA LIFE INSURANCE CAMPAIGN
Made for the Wilsons
In a first ever for this product, USAA pulled out the stops for a full funnel campaign to drive awareness and leads for USAA's Life Insurance line of business.
As the Associate Creative Director I had the tremendous opportunity to lead the creative  development for this campaign that spanned Broadcast, OLV, OLR, Social, Display, Email Marketing and Direct Mail. Our two-day shoot integrated 16×9, 9×16, 1×1 and still photography together to cover needs across all channels and round out the brand library at the same time.
The final product was a unified integrate campaign that the client was very happy with.
Note: work completed while at Publicis Hawkeye